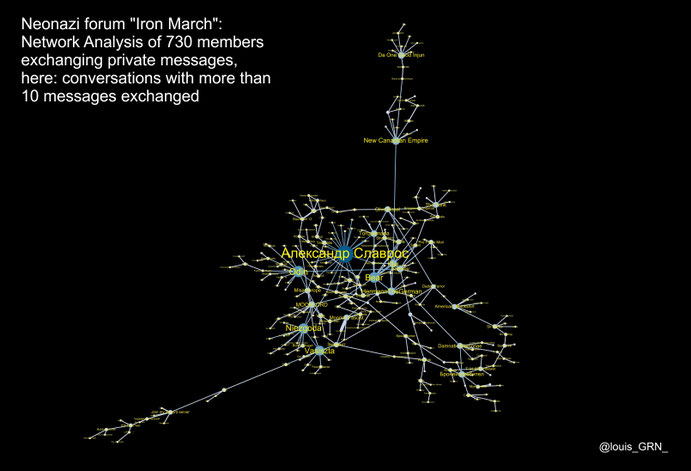 Visualizing messages exchanged between members of nazi forum "Iron March" in a network analysis shows a decentralized interaction between forum members. The upper picture demonstrates all interacting members with at least 10 private messages shared. 
Apart from forum host "Alexander Slavros", there are only few central actors on the forum. Most intensive private interaction concentrates around decentralized members, such as "Niezgoda", "The Yank", or "New Canadian Empire".
Facts on private message exchanged on "Iron March":
Total conversations: 2570
Total private messages exchanged: 17,889
Longest conversation: 790 exchanged private messages between "Moorish Fascist" and "Kay Kay Kay", both U.S. college students
780 of 1207 member engaged in private message exchanges (322 in conversation exchanging more than 10 messages)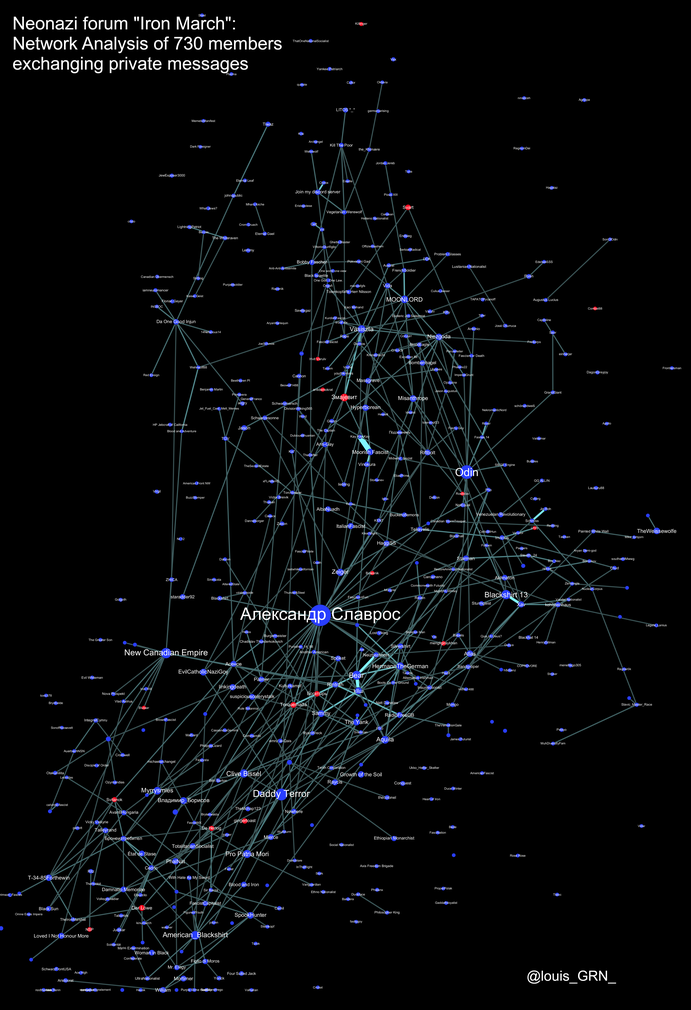 Display of all 780 members with at least one private message interaction. Relative size of nodes depending on the degree of connectivity (i.e. number of conversations held).
Central German actors in the network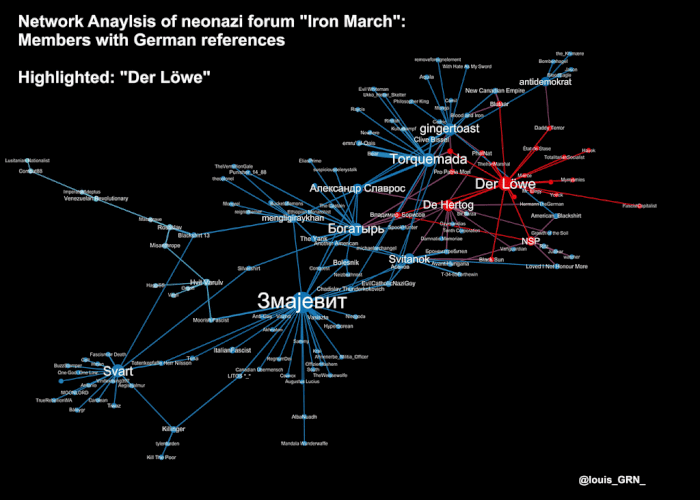 This chart focuses on members with German reference, exchanging messages across the forum. Here, 1st and 2nd level contacts with more than 10 private messages exchanged are displayed.